Arts Workshops in Isle Focus on Clay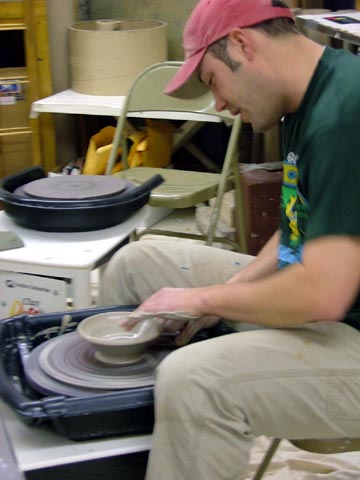 Pinch, slab, coil, wheel, fire and glaze are all words that will become part of the regular arts vocabulary at the Creative Center in downtown Isle during the month of April.
Resident artist Mike Edin, pictured at right, will work in tandem with Kanabec County artist Latana Harris to teach a series of clay workshops from April 5 through May 3. The purpose of the project is to introduce clay arts to local artists and provide technical support to each participant.
"All ages are welcome to explore and expand what you know about clay art," says project director Angie Moen. "Practiced or beginner, you can work at your own level," she adds. Seasoned potters will have the opportunity to formulate and develop glazes under the knowledgeable guidance of Mike Edin, pictured at right. All participants can have a brand-new experience or increase their current skills with local artist Latana Harris.
There will be Saturday open studios from 10 a.m. to 3 p.m. from April 5 through 26.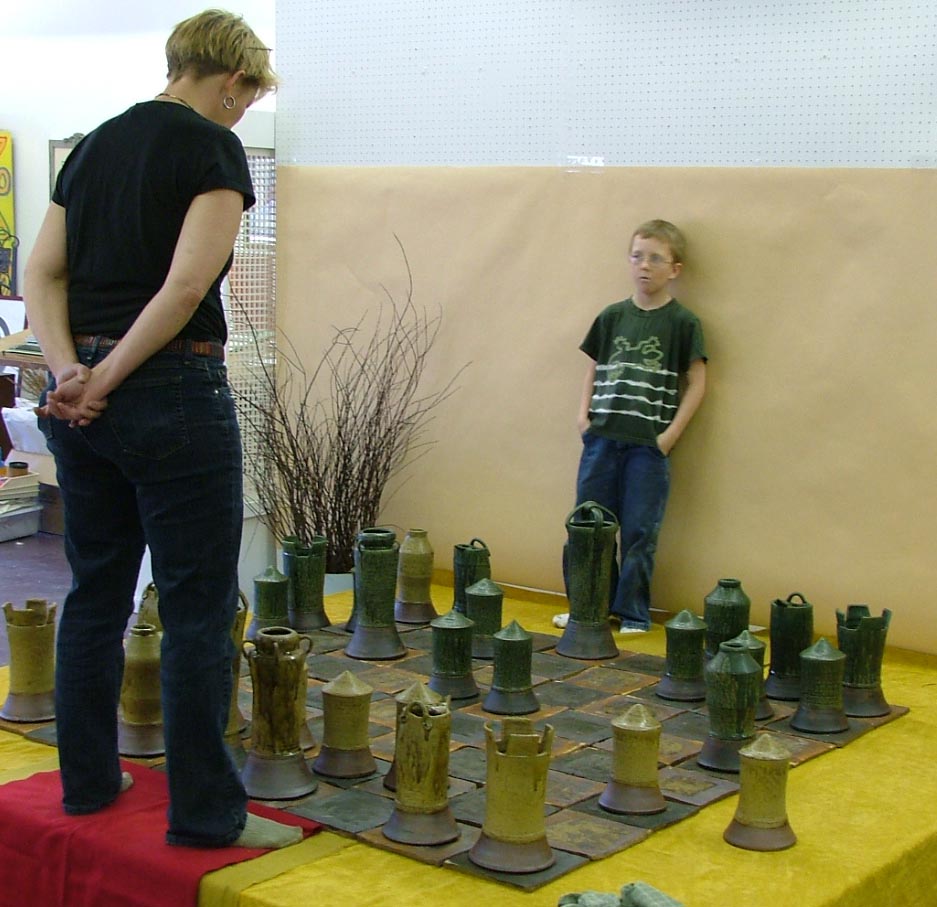 Weekday workshops will occur on Tuesdays and Thursdays for three weeks beginning April 8. There are two time slots, noon to 2:30 p.m. for adults, and after school from 3:30 to 5:30 p.m. for youth. Transportation is provided for Isle and Onamia students.
The final event is a Gallery Tour and Opening on Saturday May 3, from 5 to 8 p.m. All are welcome.
At left is an example of Mike Edin's creativity - a ceramic chess set. Heather Tideman and Allen Coombs get an aerial view of the board as they play the game.
There is a modest fee to participate and scholarships are available. The Creative Center is located in downtown Isle on the north side of Main Street. For more information, contact Angie at 320-676-1962 or depotstudios@frontiernet.net.
This activity is made possible, in part, by a grant from the East Central Regional Development Commission and the East Central Arts Council with funds provided by the Minnesota State Legislature.